category: Characters | Featured
tags: game characters,High quality vector characters
This was my entry for a finnish stamp competition. They asked to design a stamp, that presents your idea of the future city. I wanted to show a city, that is full of life (showing a birds known to be living in Helsinki now, but maybe rare like the eagle owl and the red bullfinch.) I did not get chosen.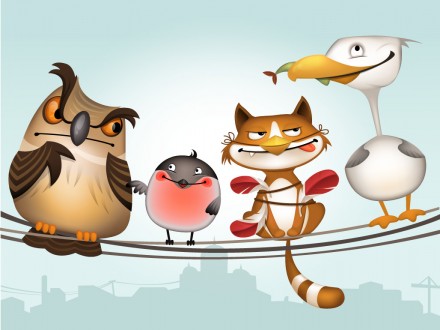 1 comment for this entry: