About Mirjami Manninen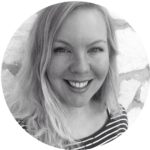 I'm a finnish Illustrator. My passion for illustrations got me to study graphic design, graduate, and to start up my own company. I create high quality illustrations, book layouts, icons, video game character development, print design and corporate design.
I work with clients worldwide (mostly from Europe). I'm always looking for new, interesting projects. If you want to contact me just send me a message and I will get back to you as soon as possible.